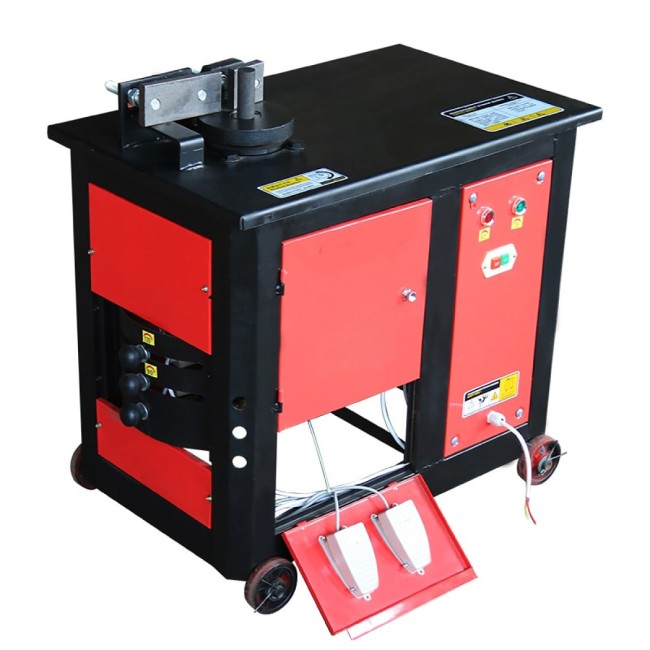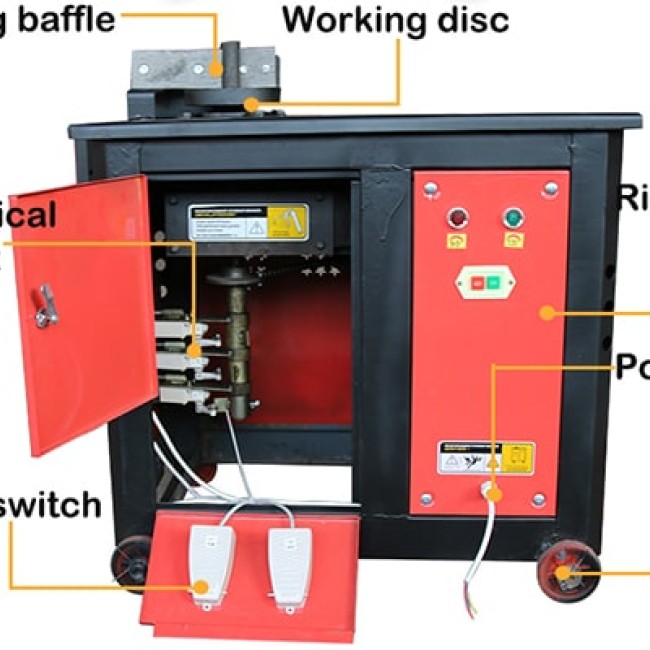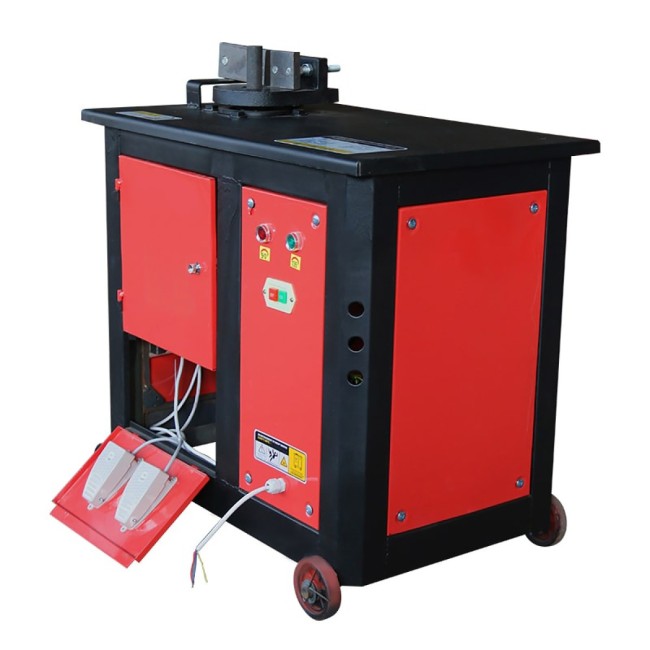 New

Automated 110V-380V Round Rebar Bender Steel Bar Stirrup Bending Machine GF-20
GF20 semi-automatic bending machine is a kind of bending machine used in Engineering.

The process of the machine is simplified, it is easy to use. Bending angle and size can be arbitrarily adjusted.GF-20 can process 4-20mm round steel bars.
Main Features Stirrup Hoop Bender Automatic Bar Bending Machine Electric Rebar Bending Machine
1) Easy to use: safety, angle standard, high speed, convenient to carry.
2) Easy to operate: only one person at work, don't need training, also can operate.
3) Footswitch with 90 degrees and 135 degrees, angle transform freely.
4) Angle standard: adjust the angle range between 0-360 degrees.
5) Highly speed :RPM 13-18r /min,machining workpiece 500-600 pcs/h.
Sliding Baffle
Stirrup bends fast. The 6-8mm steel bar is 3 times faster than the manual bar, which greatly improves the production efficiency
Alloy baffle
Thickened and raised knife plate
One is equal to three ordinary ones
Improve efficiency, save time and money
Mechanical gearbox
Adjust the Angle required
Change the bending Angle
The stroke switch in the case needs to be adjusted
Footswitch
Automatic return, quick return
High safety performance
Performance is 5-6 times of the traditional bending machine
Delivery
The delivery time is 2-3 working days. The delivery is made with our own transport or with the courier company Econt, as our clients enjoy a 20% discount from the regular delivery price.
Transport costs are not included in the price. Paid separately from the buyer. The delivery price is not fixed. It is determined by the size and weight of the shipment. When ordering, our colleague will contact you to confirm the order and specify the transport costs.
Methods of payment:
✔ By cash on delivery or postal money order upon receipt of delivery
✔ To a bank account via a pro forma invoice issued by us.