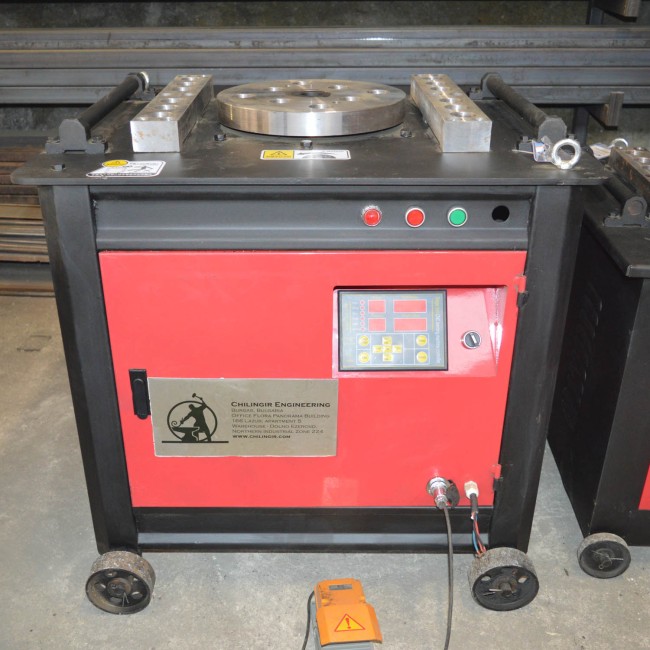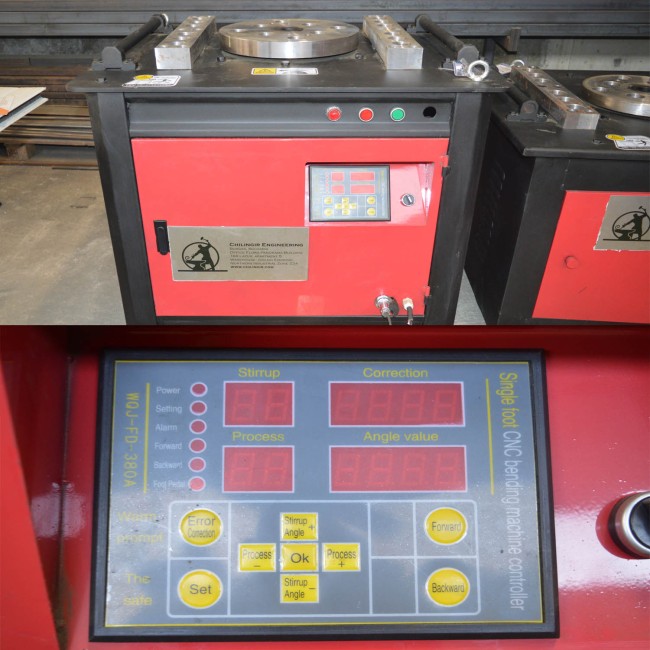 New


GW45 Steel Bar Rebar Bending Machine Factory
Gw45 45Mm Steel Bar Rebar Bending Machine
Model GW45 CNC steel bar bender is an ideal steel bar bending arc equipment, which is mainly used for 360 °arc forming of steel bars in large-scale construction projects, such as bridges, tunnels, culverts, hydropower stations and subway projects. steel bar bender
1. The steel bar bender is a double driving wheel, equipped with a pre-bending device, which can work in a straight and reverse direction. After the driving wheel is replaced, it can bend flat steel, square steel, square pipe and rectangular pipe.
2. The steel bar arc bending machine adopts a double driving wheel transmission structure, forming once.
3. The working wheel of the steel bar arc bender is made of high steel, which is solid and durable. The fully enclosed steel plate welded gearbox has ultra-low noise.
4. The arc steel bar bending machine has the advantages of simple operation, convenient maintenance, efficient and fast arc bending efficiency, and preparation of arc bending, which can realize one-time forming.
Model – GW45
Dimensions – 900 x 850 x 810 mm
Power – 380V 4kW
Bend Range – 32 mm HBR400
Control Mode – Manual/CNC
Efficiency – 6 – 10 RPM
Bending Angle – 0 – 360°/ 30 – 230°
Weight – 280 kg
Delivery
The delivery time is 2-3 working days. The delivery is made with our own transport or with the courier company Econt, as our clients enjoy a 20% discount from the regular delivery price.
Transport costs are not included in the price. Paid separately from the buyer. The delivery price is not fixed. It is determined by the size and weight of the shipment. When ordering, our colleague will contact you to confirm the order and specify the transport costs.
Methods of payment:
✔ By cash on delivery or postal money order upon receipt of delivery
✔ To a bank account via a pro forma invoice issued by us.